Family/Kids
High Thrill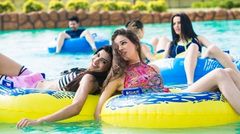 Easy-going ride makes you go with the flow as your tube is swept along a serene river flowing gently, filled with the many wonders of the aquatic world.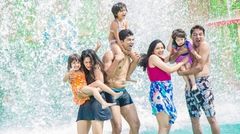 Throw your hair down and dance your heart out to the awesome tunes of the in-house DJ, who will keep the party going as long as it's pouring!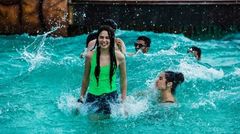 Thunder Waves offers 8 different wave levels to ride and lots of new ways to make a big splash with friends and family.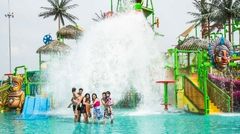 It is India's biggest Aqua play station offering over 10,000 sq. ft. of countless slides and water gushing mazes, suitable for all ages.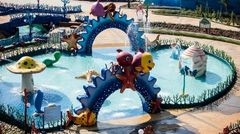 A specially designed section for our tiny tot guests and for a great way for them to get introduced to our aquatic life and make friends with water.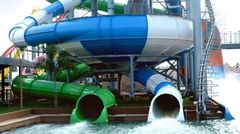 Come face-to-face with your nightmares and brave it out on steep curves and rapid slopes as you tumble down a deep dark wormhole of a tunnel!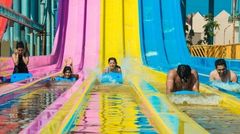 it throws you up in the air in a fraction of a second, in which you will surely skip a beat before you finish with a grand splash in style!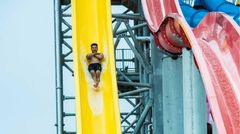 Standing at a height of 69 feet with a wicked 90-degree incline surprise fall along the way. The feeling of falling like a waterfall, live!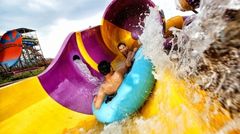 It's all about dark tunnels, which drop you to the land through inside a tunnel under the ride's main element, which is shaped like a funnel from the outside.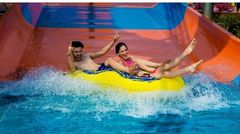 Boomerango is a spine-tingling experience where you go on a dual journey with your partner through curvy tubes elevated to a height of 47 feet that stretch to 369 feet.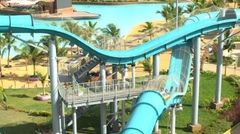 Feel the master's strokes as you ride through a series of gripping open and covered tunnels, screaming at the top of your voice.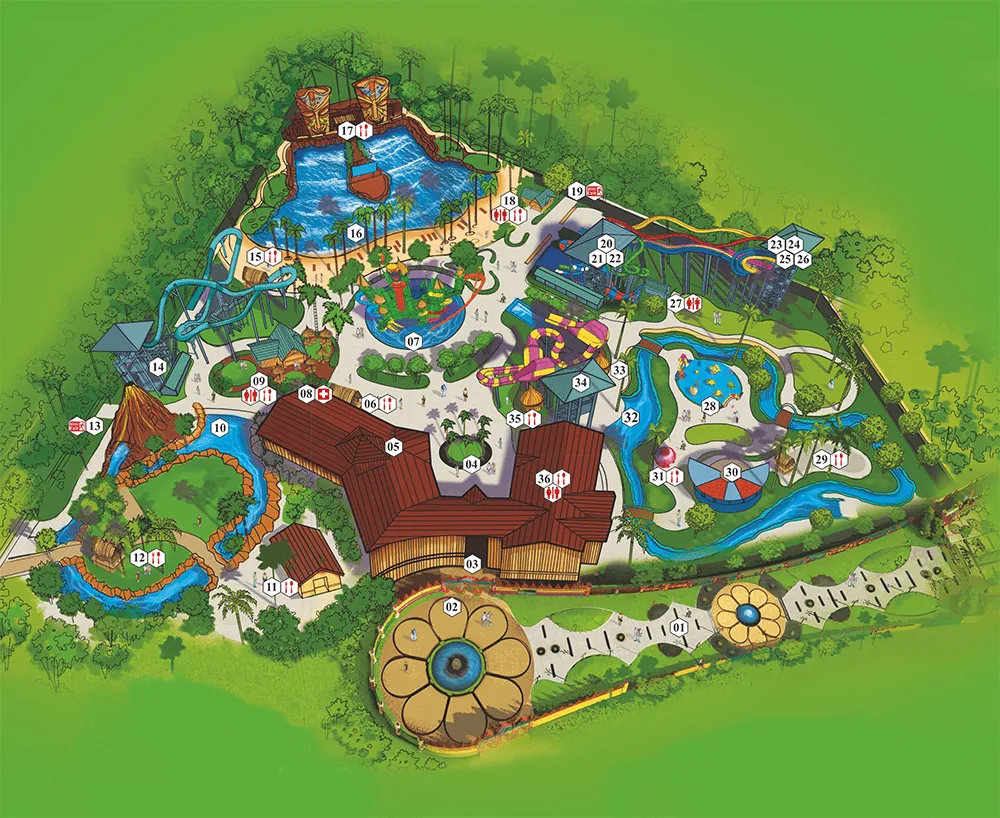 Please note
 It is compulsory to wear Nylon / Lycra costumes in the water park. Loose clothing is not permitted as it is likely to get stuck in the rides.
 It is strictly prohibited to carry Alcohol or any other food & beverage items in the park. We DO NOT permit any visitors who are drunk or have consumed any kind of narcotic substances. No refunds are made in any such cases.
 In case of rains/ stormy weather, select rides and attractions would be operated as per Management discretion, keeping the safety of the visitors in consideration.
 Rides can be taken under maintenance / observation at any point of time (without prior information), in case, if the park management feels there is a need to check the same.
 Rides are operated in a hourly phase wise manner. Please check the ride operation chart for the day at the ticket counter.
 The park Entry Ticket provides access to all the operational park rides for the day. There is no separate charge for each ride. No refunds would be made once the ticket has been booked, in case the guests are not able to avail the rides due to any of the above reasons.