High Thrill

Mid Thrill

Family Thrill

Kids Thrill

High Thrill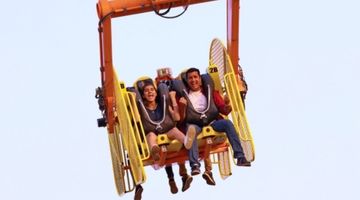 Feel the rush of real surfing in this elating ride as stand on a giant surfboard and try to surf the swells of the tracks.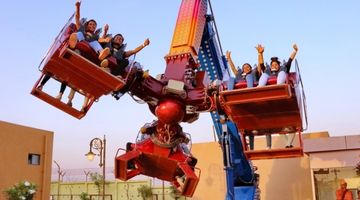 It offers a fun-filled swirling experience that will make your heads dizzy and your hearts beat faster in excitement.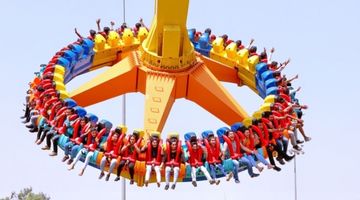 With its extraordinary size and power, the giant Frisbee ride generates a sensational 180-degree pendulum swing along with a 360-degree ride experience.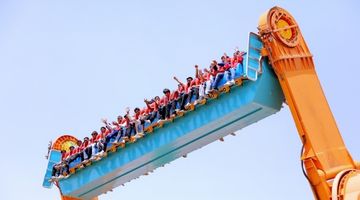 Get ready for a humbling experience as you get spun around in the air in the sky while being suspended over a fountain.

Mid Thrill

Family Thrill

Kids Thrill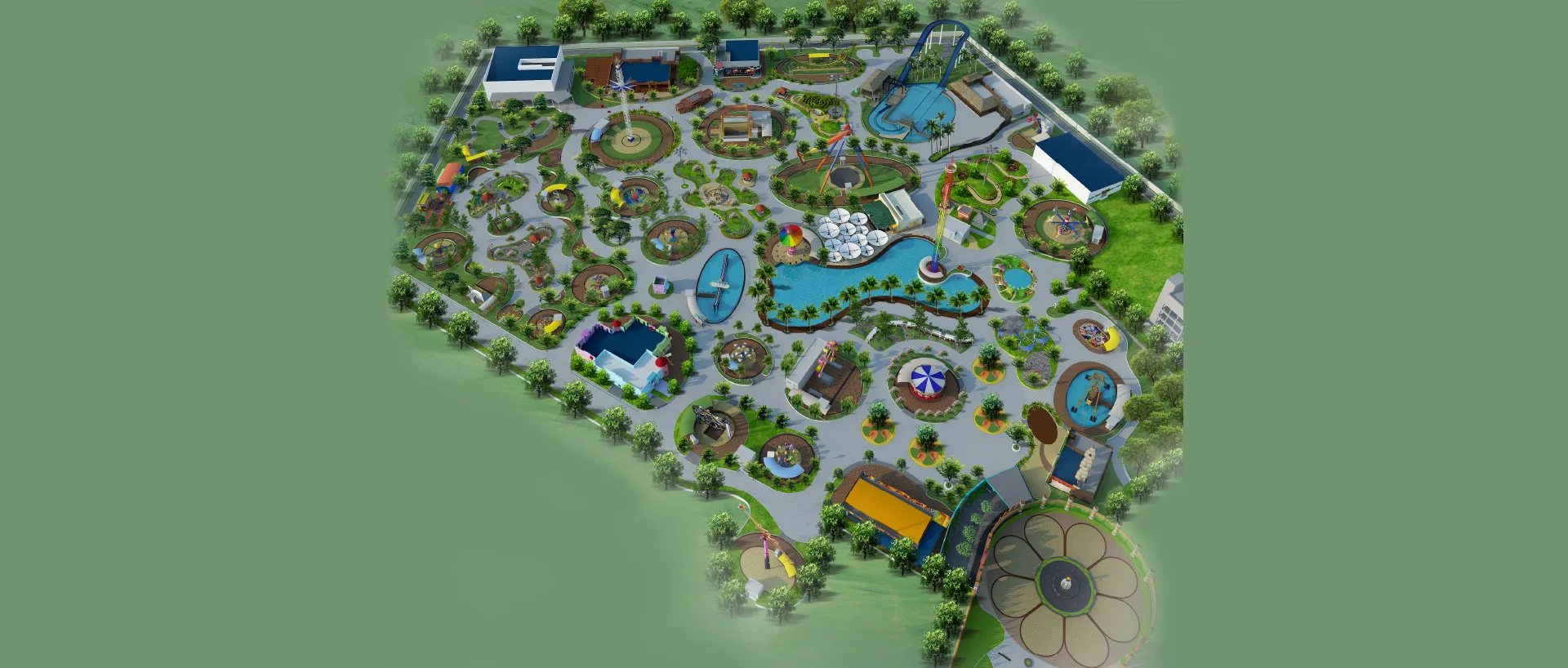 Please note:
At all times, for all rides, safety gears/ lap bars must get closed for the rider's safety.
Guest will not be allowed to take a ride where the safety harnesses do not lock.
The final permission to provide access to the rides would be at the discretion of the park management.
In case of rains/ stormy weather, select rides and attractions would be operated as per Management discretion, keeping the safety of the visitors in consideration.
Rides can be taken under maintenance / observation at any point of time (without prior information), in case, if the park management feels there is a need to check the same.
Rides are operated in a hourly phase wise manner. Please check the ride operation chart for the day at the ticket counter.
The park Entry Ticket provides access to all the operational park rides for the day. There is no separate charge for each ride. No refunds would be made once the ticket has been booked, in case the guests are not able to avail the rides due to any of the above reasons.